Industrial Water Solutions
The ADF Engineering team understands that water keeps your operation flowing. We also have the experience to integrate water solutions into your plant to maximize efficiencies, reduce energy costs, and increase production consistency. Download our brochure to learn more; or read our introductory white paper.
Supported Treatments:
Water Recovery, Reuse, and Energy Reclaim

Boilers, Softeners, Cooling Water, and Wet Scrubbing

Waste Water Treatment, pH Adjustments, and Biological Treatment

Sanitary/Culinary Grade, Potable, and Water for Injection (WFI)

Deionization, Dealkalization, and Reverse Osmosis (RO)

CIP/SIP, Washdown, and Disinfection

Steeping and Fermentation
The ADF Difference:
In-House Engineering

Exclusive Focus on Industrial Facilities

Process and Facility Knowledge Across Industries

Understanding of Unique Production Constraints

Integrations with Existing Infrastructure

Use of Existing Plant Energy for Increased Efficiency and Sustainability

Custom Design Solutions and In-House Engineering Teams

Permitting and Compliance Support

Use of Automation and Controls to Optimize Production, Reduce Discharge, and Minimize Chemical Usage

Experience with Seismic Structural Restraints

Material Selection for Facility Environmental Needs

Real-Time Testing, Remote Monitoring, and Smart Alarming

Relationships with 300+ vendors and Suppliers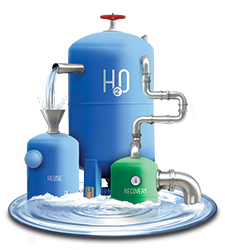 Custom RO Systems
ADF Engineering's Custom RO Systems offer industrial-grade engineered solutions with fully customizable skid and component designs. Using the highest quality components and materials, your RO System will be delivered pre-wired, pre-piped, skid mounted, and ready for quick installation and startup.
Our Customizable RO Systems can be used for many applications in any branch of manufacturing:
Boiler Feed
Process Cooling
Clean-in-Place (CIP)
Food & Beverage Ingredient
Culinary Steam
Clean Room Humidification
Pharmaceutical Manufacturing
Metal Finishing
Chemical Manufacturing
Bottled Water/Ice Making
Semi-Conductor Manufacturing
For more information, download the RO Spec Sheet.
Looking for more water services? See our Water Engineering options.