Animal Feed and Pet Foods
ADF Engineering has animal feed experience in the following areas:
Dog food

Bird seeds

Live stock feed (cattle, swine, poultry)

Aquaculture

Feed product enhancement

Alternative co-products
Download ADF's Animal Pet Grain Brochure Brochure (PDF)
Project Spotlight
Learn how ADF provided engineering design and construction assistance for a $50 million plant design project. (click to expand)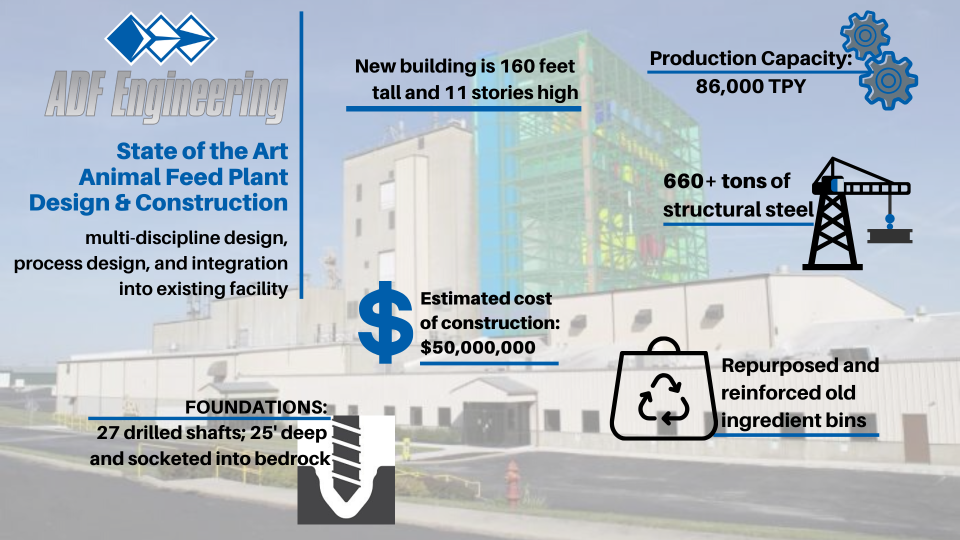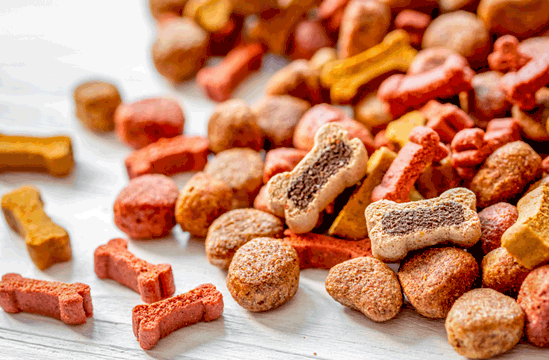 Feed and Food Experience
The ADF Engineering team has direct experience and practical knowledge of food safety engineering and best practices that are critical to the success of your project. Process and industry knowledge is a core competency for our staff, and we have experience that covers all aspects of animal feed and pet food processes – from ingredient receiving through finished product storage.
Storage
Milling
Batching and Conveying
Size Classification
Screw Press Technology
Extrusion
Premium and Organics
Gentle Handling
Pellet Cooling
Food Safety and FDA Compliance
Process Safety Services
Mixing and Flavor Enhancement
Dry/Liquid Blending