Upcoming Live Webinar 7-14-2021
Everything You Need to Know About Combustible Dust and DHA
We are holding a live webinar on July 14, 2021, at Noon EST to review the NFPA 652 combustible dust regulation. If you have yet to perform your DHA or need help implementing the recommended changes outlined in your DHA, we encourage you to attend this webinar.
Matt Williamson, our expert on combustible dust, will be leading the webinar and giving insight into what companies need to consider regarding this regulation.
If you are interested in attending, you can sign up here.
We hope to see you there.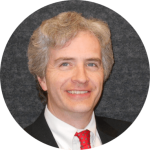 Presented by: Matt Williamson
Matt Williamson, PE, is the Director of Engineering at ADF Engineering.  He has been with ADF since 2008 and has more than 33 years of experience in the Food, Feed, and Fuels industries, including 10 years with P&G.  For the last several years, Mr. Williamson has focused on combustible dust safety and dust hazard analyses.