Meet Steve at the GEAPS Exchange 2021 August 6-9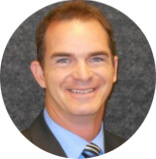 ADF Engineering will be exhibiting at this year's GEAPS Exchange in Columbus, OH August 6–9. Steve Minnich will be on-site to discuss ADF's capabilities and how we can help you with your specific grain processing needs.
Do you need assistance with bulk powder and solids? Looking for guidance on the NFPA 652 regulation? Are you considering water solutions to maximize efficiencies?
Stop by booth 1339 and visit Steve. He would welcome the opportunity to learn about your facility.
If you'd like to schedule a one-on-one meeting with Steve he can be reached at 937-510-7372 or sminnich@adfengineering.com