Meet Mario—Sr. Project Manager/Director of ADF Omaha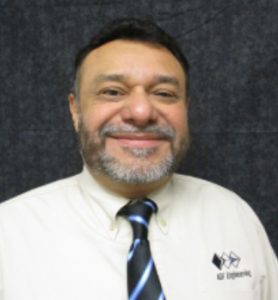 Mario Ancona is Director of the Midwest office, Senior Project Manager, and Senior Partner at ADF Engineering. Through his work managing projects around the region and participating in sales, he gives us an insight into the Omaha Location of ADF Engineering, which has been in operation since 2013.
"Omaha is the largest city in the state of Nebraska and is host to many large Food Feed and agri-processing companies in the nation, making it an ideal spot for ADF. The Omaha office has the advantage of being close to many of our client facilities, around the IA, KS, NE, and SD territory, all within a four-hour driving radius. We are able to service client needs ranging from project management to developing mechanical, structural, piping, and electrical designs, as well as process engineering."
Of the many advantages of this location is the easy access it provides to client sites ensuring prompt response to any of their needs. As engineering projects change and become more complex, our team stays on top and up to date to ensure every need of our client's facilities is met. Since every project is unique, having a strong set of core competencies combined with experience is essential to our success. 
If your business or the industry you work for is located in the Omaha area, feel free to contact Mario Ancona and discuss the best way to address your needs and solutions for your project.