Are Modular Skids Right for You?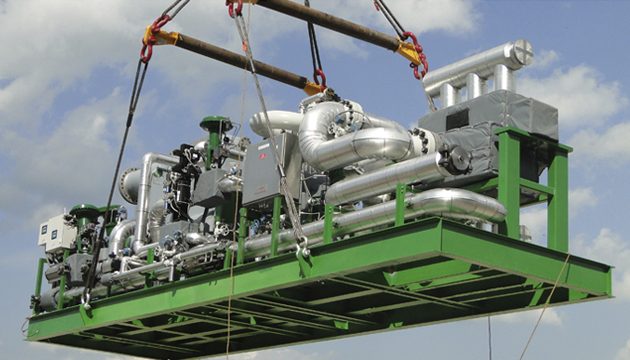 Written by Rakesh Patel, P.E. and Derek Jacobs, P.E, S.E.
What is a modular skid and how is it used? 
Skids are self-contained process systems housed in a frame or structure that packages various equipment together with ease of installation, low constructability costs, and space optimization.
From a structural design standpoint, the primary concern is ensuring that the strength of the frame and lifting points are sufficient to prevent failure under the skid's own weight during transport and installation. Additional design concerns come into play around client needs and preferences. For instance, if a client needs the steel frame galvanized versus painted, it may impact the types of members and field connections used in the design. Engineers will also consider things like the order of construction (what needs to go where first) when designing the skid so they can optimize shop assembly, transportation needs, installation, and operational efficiency. Skids can be designed to provide necessary clearances for equipment maintenance and access during operations. 
Because skids are self-contained units, they are often cheaper to manufacture than larger, stand-alone machinery and also carry much lower field construction costs. Because of their plug and play design, skids also carry cost reduction in other areas through reducing plant downtime and installation time. They're fully customizable units that are pre-engineered with set costs, and can be reproduced or modified for future designs easily. 
Is a skid right for you? It could be! Skids are used almost everywhere in manufacturing. Water pumps, process systems, waste water equipment, instrumentation and control panels, dust collection systems, and much more are all good candidates for skid designs.