ADF Welcomes Miguel Reyes-Martinez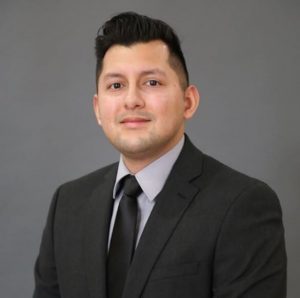 Miguel Reyes-Martinez joins ADF as a Structural Engineer I 
ADF is pleased to announce Miguel Reyes-Martinez has joined ADF as a Structural Engineer I as of April 13, 2021. After many times on the Dean's List for academic achievement, Miguel recently graduated with Honors from the University of Cincinnati with a Bachelor of Science Degree in Architectural Engineering and a Minor in Mathematics.  The Architectural Engineering degree is a newer degree program that combines elements of Architecture, Mechanical Engineering and Structural Engineering. Miguel discovered that Structural Engineering was of special interest to him, particularly Structural Analysis.
In addition to his academic studies Miguel completed six co-op semesters at the SSOE Group where he became experienced in Revit and AutoCAD including 3D modeling. Similar to ADF, Miguel routinely coordinated work between various engineering departments, groups, and disciplines and worked in project-based teams. Miguel also is interested in BIM technology and parametric design.
When not at work Miguel enjoys soccer and is bi-lingual in English and Spanish.  Miguel has taken his FE and currently is in EI status.  He plans on obtaining his PE after he accumulates the necessary experience at ADF.
About ADF Engineering
ADF Engineering helps clients improve manufacturing operations and profitability by designing safe, efficient, and sustainable solutions. Over the last 17 years, ADF Engineering has been the go-to source for engineering solutions for the oilseed, grain, agriculture, sugar, sweetener, biofuel, pet, and animal feed industries. With offices in Miamisburg, Ohio, and Omaha, Nebraska, ADF Engineering serves some of the world's largest companies in the United States.
Media Contact: Steve Minnich: sminnich@adfengineering.com