ADF at Corn Utilization Show June 4-6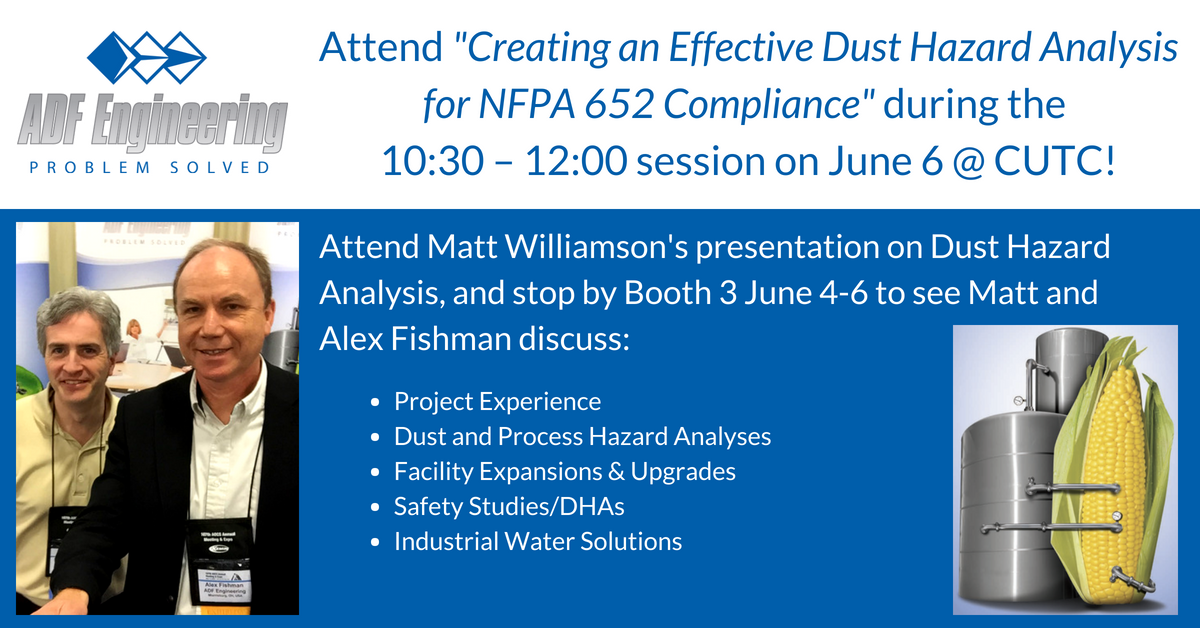 Attend Matt Williamson's presentation during the 10-12:30 block on Wednesday, June 6, for a deep dive into DHA Implementation. You can also join Matt and Alex Fishman, ADF President, at Booth 3 in the exhibit hall.
While you're visiting, talk to us about our recent project experience:
Malted specialty syrups and blends – process and detailed engineering
DHA implementation and follow-up detail engineering
Corn Wet Mill Grind upgrade
Corn plant process modeling and material balance
Fiber and Germ Rotary Dryer addition and heat reclaim.
Addition of Protein Separation Technology at Ethanol Plant
Gluten and Starch Flash Dryer retrofit
Modified Starch Process Safety Design
Starch Milling Process and Detailed Design
Demineralizer addition and piping design
Structural condition assessment
RTO addition
Fiber dewatering optimization project
Laser Scanning and design of truck loadout area
Contact Alex to set up a time to see us!